A Message from Our President
Business Development Strategist and Master Educator, Will Dukes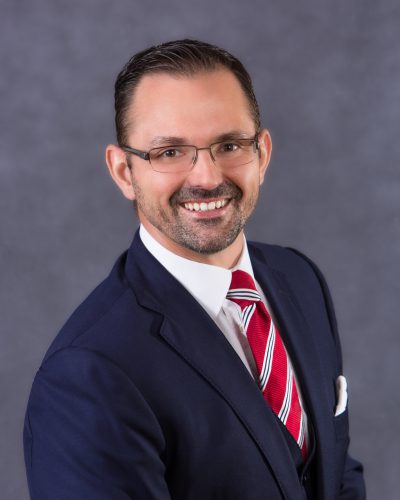 A Game Changer - These Numbers are Phenomenal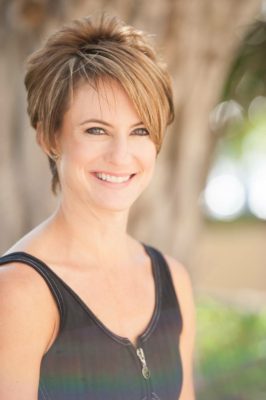 I own a luxury, boutique fitness studio brand. The flagship studio is located in a highly competitive market, loaded with savvy consumers who expect to experience only the best in fitness. I hired Sales Partners to consult with me on a 3-month engagement when the business was 6 months post-launch. We focused on business-to-consumer sales, and in particular conversion rates of first-time clients to long-term clients.
Halfway through the engagement, I literally watched conversion rates of first-time clients climb from less than 25% to more than 38%. Furthermore, we exceeded 70% conversion rates to long-term membership commitments after clients' first 30-day trial. In this industry, those numbers are phenomenal.
How did we do it? With the expert know-how of Sales Partners Miami's Will Dukes. He began the engagement by striving to learn about the business. He took barre classes multiple times per week, he observed the staff, the workflow, the sales process. He acquainted himself with the client experience and then he worked hand-in-hand with my staff and me to tackle pricing, messaging, selling, and branding.
Will had solutions that no one else had. Will has a work ethic and integrity that are second to none. He understands the challenges facing small to medium size businesses and approaches those challenges in a pragmatic and thoughtful way. Will is one of only a handful of consultants I've worked with who does not have the need to exercise his ego to amplify his presence. His approach and results simply speak for themselves. Would I recommend working with Will Dukes? Not only do I give him my highest recommendation, I can't wait for our next engagement.
Your business is important.  It allows you to be independent and self-reliant, to care for yourself and your family.  But even more so, your business adds value to others – your customers, vendors, employees, and the community as a whole – allowing them to care for themselves and their families as well.
While we may not be aware of it, while we can't always see it happening, and while it may only affect the small area of the planet around us, our businesses are part of making the world a better place.
Being raised on a farm, I love watching things grow.  Trained as a scientist, I learned to methodically find the underlying principles in a situation and apply them to new circumstances. Later, as a teacher, my biggest reward was watching those flashes of realization – the "aha moments" – on the faces of my students, and seeing them put their new-found insights to good use.  These are the things that still drive me today.
With SalesPartners, we teach companies to grow.  But not to grow simply for growth's sake.  Strategic growth – growth that is sustainable and purposeful.  Growth that builds bigger companies capable of solving bigger problems and adding more value to the market place.
Growth is driven by revenue – every sale transacted is value being created.   However, if the cost of sales is not managed, profitability will suffer and growth will stall.  To both increase revenue and decrease the cost of sales takes a methodically designed business development strategy, a well-trained team to execute it, and the dedication to instill it as an underlying, guiding principle of the company.
Strategy.  Training.  Execution.  Principle.  Individually, these are mere concepts.  Combined, they are a powerful methodology that can be be uniquely applied in your business to drive growth and value – to support you in taking the next STEP in your business.
This is why SalesPartners exists.  We are not in business to merely teach generic processes and make your company adapt to our systems. We are in business to help you improve, develop, and build systems and processes that are specific to your business and its operation.
Your systems.  Systems that inspire your customers to buy and inspire your team to perform beyond their own individual capabilities.  Systems that maximize effectiveness and efficiency and minimize the cost of wasted resources.
We exist to help you grow.  We exist to help you add more value.  That's our part.  That's how we are helping to make the world a better place.
Join me.  Partner with us.  Take the next step.
In service,

Will's Bio
Full Bio
The purpose of business is to add value.  Profit is the reward, execution is the key, and how well you develop your people is the only competitive advantage left.  These are Will Dukes' core business principles.
A farmer by birth, a scientist by training, and a teacher by trade, Will Dukes is a leader with over 25 years of experience in production, distribution, sales, marketing and laboratory-based research and development. He began his career as a master educator and trainer and facilitator over 18 years ago in one of the largest leadership development organizations in the world.  That experience took him across three continents, placed him in front of numerous industry leaders, and allowed him to present to crowds of over 10,000 people.
Sensing a calling, Will put that experience to work in public education and built a four-year, science-based career and technical education program.  His, "unconventional," teaching style led to great success. In six years, the program grew 2000%, with his students winning national championships and even breaking a world-record (a 1441 lbs batch of freshly made guacamole).  He was called upon by his peers to chair committees, spearhead initiatives, and approve multi-million dollar budgets.  That may be why, in the first year he was eligible, Will was selected as a Regional Teacher of the Year in Miami-Dade County, the fourth largest public school district in the United States.
Having accomplished his goals in the public sector, with a skilled set of mentors Will founded SalesPartners Miami, where he has developed strategies that allowed companies to grow five-fold in one year, trained top executives from among South Florida's Billion-Dollar Companies,  consistently driven the execution of processes that have resulted in 20 – 100% increases in sales conversions and revenue, and established fundamental principles of how his clients operate.  That operation has now expanded into SalesPartners Florida, with offices in Miami and Orlando.
Being deeply invested in the economic and social development of his community, Will has been served extensively in various organizations, including as the Chairman of Leadership Miami, the Chairman of Touching Miami with Love, a director of the Greater Miami Chamber of Commerce, and a leader of the Coral Gables Chamber of Commerce.  
In his personal life, Will enjoys making fine writing instruments and functional art pieces on his wood lathe and spending time with Shannon, his amazing wife of 14 years, and their beautiful children Elijah and Lillian.
 Learn more about Will by viewing his profile and connecting with him on LinkedIn.
Short Bio
As the President and Senior Business Development Strategist for SalesPartners Florida, Will Dukes maximizes companies' return on marketing through strategy, training, execution, and principle, with clients seeing as much as 5X growth in one year.  Will is deeply invested in the social and economic development of his community, serving as a past Chairman of Leadership Miami, the current Chairman of the Board for Touching Miami with Love, and an active leader in the Coral Gables Chamber of Commerce.  Will has been ecstatically married to his wife, Shannon, for over 14 years, and they have two amazing children, Elijah and Lillian.
Click the Thumbnails for Will's High-Res Headshots
Schedule a Consultation With Will
What Are the Principles That Drive Your Growth?